UKRAINE TOUTING INDIGENOUS AVIATION DEVELOPMENT PROGRESS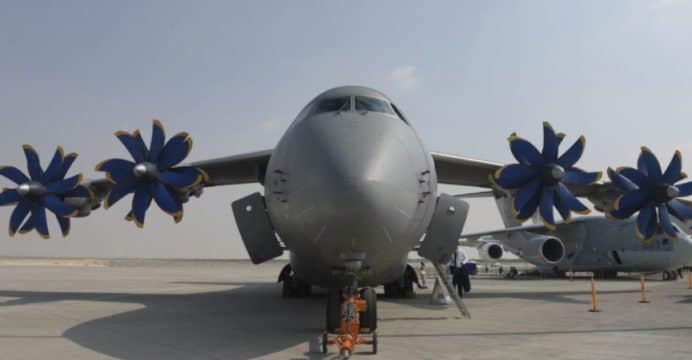 UkrOboronProm, the Ukrainian state-owned concern managing the country's defence industry suppliers and manufacturers, is promoting the progress its aviation group – i.e. Antonov – made through 2017 with the An-132D light transport and special mission aircraft platform.
In its
For UkrOboronProm, the An-132D has been a successful case of Ukrainian companies not only partnering with prospective buyers (e.g. joint-developing and co-production), but also drawing upon credible third-party original equipment manufacturers (OEM) in North America and Western Europe.
Building upon the An-132D's success (albeit in terms of coming into fruition as a marketable product, the aircraft has yet to secure third-party sales), UkrOboronProm is intent on reviving the An-70 strategic air-lifter. The An-70 was developed through the 1990s and 2000s, but technical complications and cost had resulted in the program getting shelved.
UkrOboronProm states that its objective is to "upgrade … [the] Antonov An-70 [with] new avionics and no Russian components." It is in contact with Saudi Arabia, Turkey and the United Arab Emirates (UAE) over the potential program, which will see the An-70 equipped with "advanced digital systems."
Intended as a competitor to the Airbus A400M and Lockheed Martin C-130J, the An-70 can ferry 47 tons for a range of 3,000 km. It relies on four Motor Sich D-27 propfan engines.
Currently, UkrOboronProm's An-70 revival effort –