Colonel
Registered Member
Beijing enlists Chinese Big Tech firms Alibaba, Baidu to boost AI models, computing power​
The Chinese capital calls on 39 partners to leverage their resources to push forward the development of large language models
The partners, which include Alibaba and Baidu, will focus mainly on computing power, large models, data, applications and investment
Published: 7:30pm, 20 May, 2023 Updated: 7:30pm, 20 May, 2023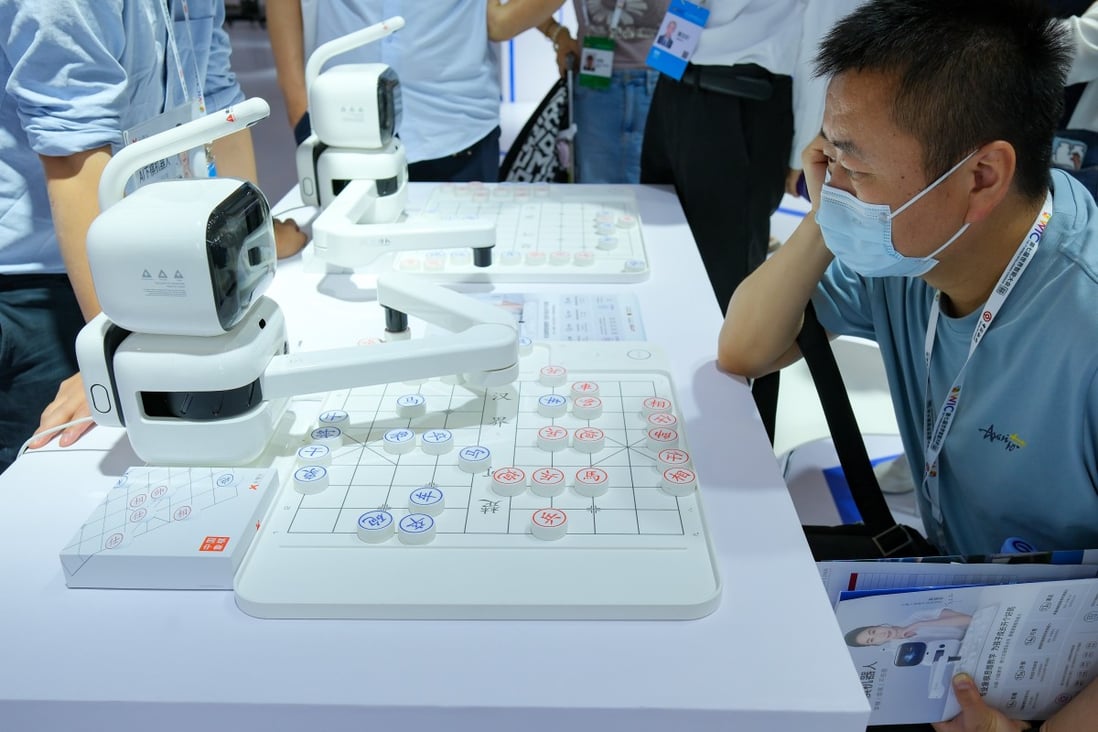 A visitor plays Chinese chess with an AI robot at an intelligent technology exhibition during the seventh World Intelligence Congress (WIC) in north China's Tianjin on Thursday. Photo: Xinhua
The Beijing government has enlisted major Chinese tech firms, including Baidu and Alibaba Group Holding, to accelerate the development of artificial general intelligence (AGI), as the nation pours resources into the sector amid growing technological rivalry with the US.
The Chinese capital's economic and information technology bureau and two other agencies on Friday unveiled an "AGI Industry Innovation Partnership Programme", calling on partners to leverage their resources to push forward the development and applications of large language models (LLMs) – the technology that supports generative AI tools like ChatGPT.
The first batch of 39 programme partners include Alibaba Cloud, listed as one of two computing-power partners, as well as internet search operator Baidu, e-commerce giant Alibaba Group and cybersecurity firm 360 Security Technology, which have all launched their own LLM products in recent months and were listed as large-model partners.
Baidu unveils China's answer to ChatGPT, sends stocks tumbling​
Apart from computing power and large models, the partners will focus mainly on data, applications and investment. Other companies can join the programme by invitation or through submitting their own applications, the bureax said.
The programme aims to implement more than 10 commercial applications of LLMs in key scenarios each year and cultivate a group of leading enterprises to form a "well-established, technologically advanced AGI industry that will support the high-quality development of the digital economy", according to the plan.
This comes as Chinese President Xi Jinping has
On Thursday, Wang Zhigang, China's Minister of Science and Technology, called on Chinese companies to seize opportunities in AI technology and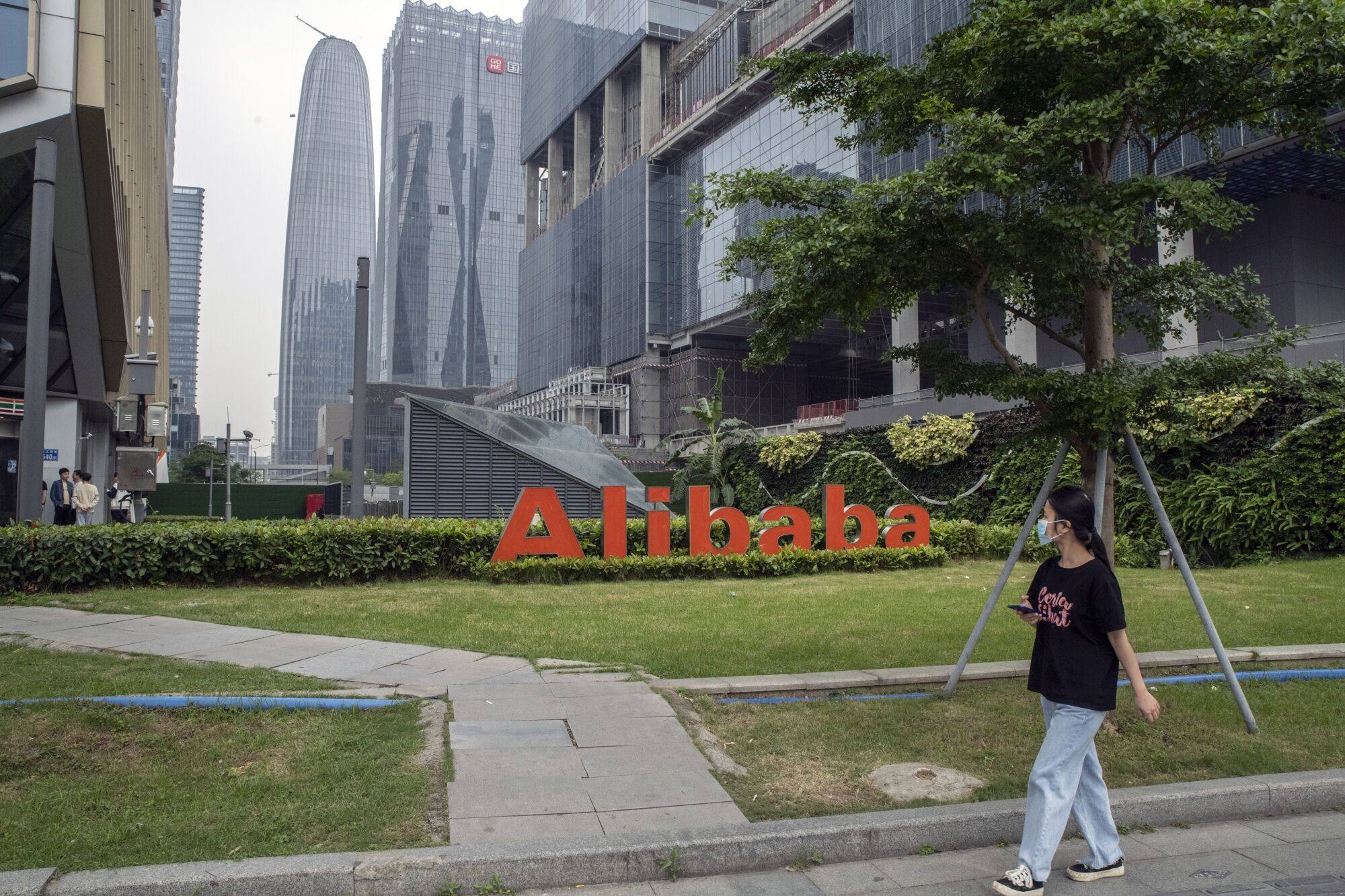 Signage for Alibaba seen in Guangzhou, south China. Photo: Bloomberg
Under Beijing's latest plan, partner companies will be responsible for enhancing the city's computing power supply in the next five to 10 years by expediting key projects, such as the construction of the Beijing AI Public Computing Power Centre in Haidian District and the Beijing Digital Economy Computing Power Centre in Chaoyang District.
Saturday
The plan also stresses the need to promote breakthroughs in chip-making processes and encourage the utilisation of
Chiplet allows an integrated circuit (IC) block to be interconnected with other ICs to form a larger, more complex chip. It is seen by some Chinese researchers as an option for the country to forge its own path in advanced chipmaking.
Beijing has in recent months ramped up efforts to grow its AI industry.
Earlier this week, the municipal government
Last week, the city's technology promotion agency