Junior Member
Registered Member
J-20 4 ++ for now isn't it
You've stumbled into a very famous meme in China about J-20 in particular and SFA in general. Let me explain:
30/07/2009 - US Congress pass resolution to scrape F-22 assembly line. The plan was for an eventual 187 F-22 to be produced, down from initial projection of 750. Robert Gates, Secretary of Defense at the time argued two weeks prior to the resolution that F-22 was too expensive and anyway China will not have any 5th generation fighters by 2020, and only very small numbers by 2025 so there's nothing to be worried about. Obviously he based this on intelligence he had on hand at that time.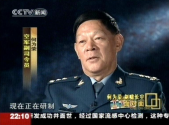 08/11/2009 - in a TV interview, PLAAF lieutenant general He Weirong admitted that there is in fact a 4th generation (China's way of counting, equivalent to US 5th generation, ie same as F-22 and F-35) fighter program within PLAAF and one would expect the plane to be in PLAAF service in 8-10 years. This caused a huge stir internationally because it directly ran counter to Gate's intelligence and his reason behind scrapping F-22 assembly line. Many expected readjustment from the US, perhaps keeping F-22 assembly open and resume production as a counter to this previously unknown PLAAF aircraft.
And then, begins the strategic deception:

On 23/11/2009, two weeks after He Weirong's interview, Xinhua released an article which explains that the "4th generation aircraft" mentioned by certain PLAAF personale in fact refers to a J-10 upgrade project.
On 25/11/2009, two days after the article in Xinhua, Global Times also comes out with an article saying the new aircraft program is an upgraded J-10, qualitatively different from US 5th generation aircraft like F-22 which possess stealth, supercruise and supermanoeuvrability.
On 29/11/2009, Zhang Zhaozhong was interviewed on TV in a now legendary interview about this mysterious aircraft and he famously said "this thing isn't a 4th generation fighter in the US sense, nor a 5th generation fighter in the Russian sense. We are just doing an upgrade based on J-10. If I were to understand J-10 as 3.5 generation then this thing would be about 3.7 or 3.8. Do you think 4th generation fighters are that easy to design? It took the US 22 years to come up with the F-22, we don't even have any plans for a 4th generation fighter currently, it's impossible for China."
08/01/2011, just prior to Robert Gates' trip to China he said "I understand China is developing a stealth aircraft, their progress may be more advanced than we initially suspected."
09/01/2011, Robert Gates lands in Beijing
11/01/2011, J-20's maiden flight, photo of Robert Gates at that time: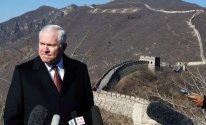 That night, Ministry of National Defense spokesperson said Chinese weapon development are not targeted at any country. Any timing issues are coincidence and not directed any anyone.
On December 2011, the last F-22 ever to be produced rolled off the assembly line. The assembly line was scrapped there after per congress resolution.
After the initial incident, He Weirong was demoted and shuffled onto some unimportant job, some sort of youth program I believe.
The meme survives to this day within China, where military fans would ironically refer to J-20 as "J-10+10", "J-10 Pro Max", "J-10++" etc etc
Last edited: