General
Staff member
Super Moderator
The Super Hornet is the US Navy's top fleet defense, war at sea, air superiority, and grouind attack/support aircraft and will remain so for the next 20 and more years. I thought we should have a thread here on SD regarding it.
F/A-18F SUper Hornet
​
The Super Hornet was a major rebuild of the F/A-18C/D Hornet. It is really an all new aircraft, significantly modernized and enhanced, signifanctly larger, with a lot more range and weapons carrying capability. It became operational with the US Navy in 2001. To date, well over 500 have been built and it is now in operation with the US Navy and the Royal Australian Air Force.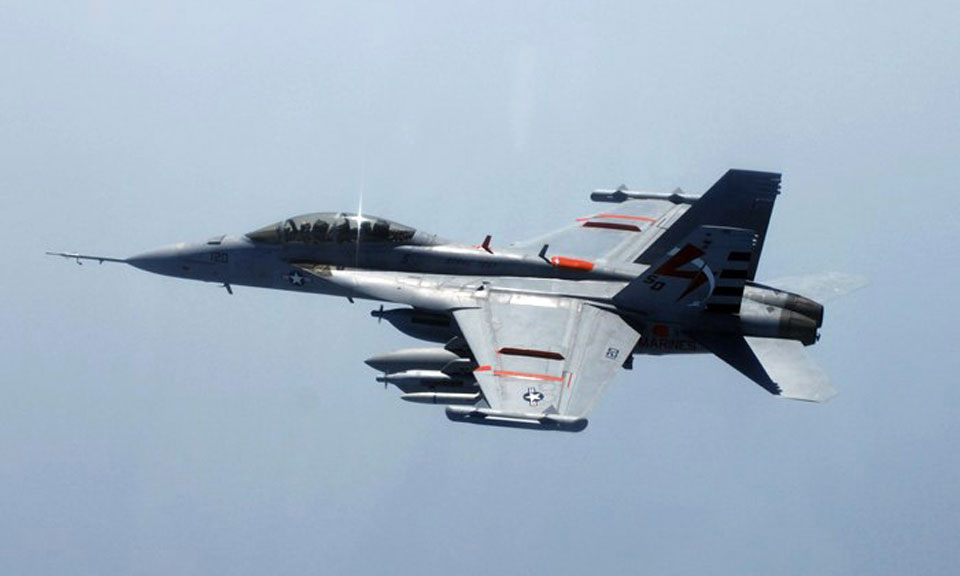 EA-18G Growler Electronic Warfare Aircraft
​
An electronic warfare version, completely refitted for that role, the EA-18G Growler has now been produced and made operational. It is in the process of replacing the older EA-6B Prowler electronic warfare aircraft operated by the US Navy. A squadron of EA-18G Growlers will aboard each US Aircraft Carrier. The Australians are also buying 12 EA-18G Growlers for the Royal Australian Air Force.
F/A-18 Advanced Super Hornet
​
A new, modernized and even more stealthy version of the aircraft has also been developed for the US Navy and is being marketed to other nations. This is the F/A-18 Advanced Super Hornet and adds internal, conformal fuel tanks, stealthy weapons pods, greater thrust, a new enhanced cockpit, and better infrared capabilities. The enhancemens can be retrofitted onto existing Super Hornets for $12-14 million per aircraft, or new builds can be manufactured for $56 million. These aircraft will have an almost 150 nm combat radius longer range, be up to 50% more stealthy, and be able to perform the same multi-role missions as the existing Super Hornets.
At to existing F/A-18E/F aircraft, here's an excellent (albeit long) video of the Super Hornet in action. Specifically, this is Strike Figter Squadron VFA-102, the Diamondbacks during their 2012 deployment attached to Cairrier Air Wing (CVW) 5 of the USS George Washington, CVN-73, carrier battle group.
Some great eye candy here that folks like Air Force Brat and others will really enjoy.
Last edited: