Brigadier
Registered Member
If that brain dead used condom tried that shit in his freedom loving west, he would have gotten 9 clips of 9mm instead.
Wolfie, are you sure you're not journalist that wrote this. It seems you two think alike. Great minds and all that. Lol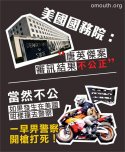 The news coming out of Hong Kong gets better and better every day.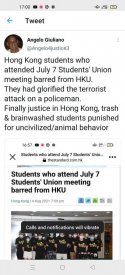 However, US is still up to it's tricks. This time trying to nominate the used condoms for a Nobel peace price. Lol