One more high-resolution images of C919 training simulator.
I found this yesterday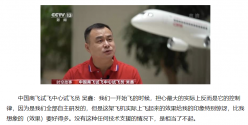 The article talks about the flight control system and simulator of C919 developed by COMAC's Shanghai facility. We know that Honeywell is the western partner in this area. The article made following claims.
14 years of work
fully indigenous development
installed on the test flight planes
Another news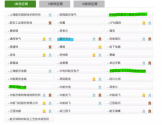 Blue is Honeywell, the greens are three Chinese entities in the area. One is AVIC computer (IC and SW), another is its commercial company, the third is XAC flight control institute.
Now I begin to wonder the role of Honeywell and by extension all other western partners. They may not be selling products to China but often act as consultants and selling IPs. The HW and SW on C-919 are mostly locally produced. In flight control field, Honeywell may have sold their SW to Chinese who then rewrite it to fit C-919, because there is no way anybody can sell a flight control platform as blackbox, anybody designing it has to read the source code. As the HW platform, AVIC computer is the one doing that work in place of Honeywell.
In the not long past in this forum we are treating the western partners and Chinese suppliers as parallel alternatives, but I now think it is more likely (but not always) an interlaced collaboration between them, there is no pure foreign.