Junior Member
Registered Member
AMEC CEO presentation
Presentation from Dr. Yin Zhiyao, Chairman and General Manager of China Micro Semiconductor Equipment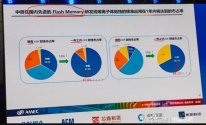 The yellow part in the picture is Northern Huachuang, which specializes in ICP etching equipment, and China Micro is CCP etching equipment, The red share in the picture should be lam research
Below text is from article author, not from the CEO:
What does it mean? It shows that since the United States imposed the strongest sanctions at the end of last year, Yangtze Storage has experienced a brief period of chaos (the second phase of expansion was suspended at the beginning of this year and some employees newly recruited for the second phase of expansion were laid off), but now it has overcome the difficulties with the help of China Micro. , start super large-scale domestic substitution!
2023 is the year of destruction of the old world of Yangtze River Storage, and it is also the year of the establishment of a new world, a key year to get rid of dependence on Western equipment. This is why the CEO of Yangtze Storage asked Western equipment vendors to buy back equipment.