Junior Member
Registered Member
Nanyi ("Southern Hospital") 12 and Nanyi 13 appeared at the same time for underway replenishment operations. The supply ship was 887 Weishanhu, and the one after it was Nanyi 12. The photographer stood on the deck of Nanyi 13.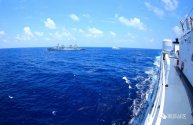 A view of Nanyi 12 from Nanyi 13.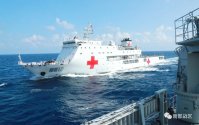 Nanyi 13 receiving fuel.
A fisheye-lens perspective: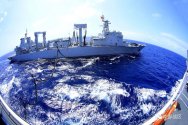 Receiving cargo: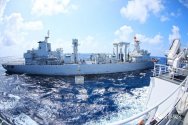 A distance view of 887 and Nanyi 12 carrying out lateral underway replenishment: