General
Staff member
Super Moderator
What follows is an absolutely AMAZING real life story with an amazing, accompanying video.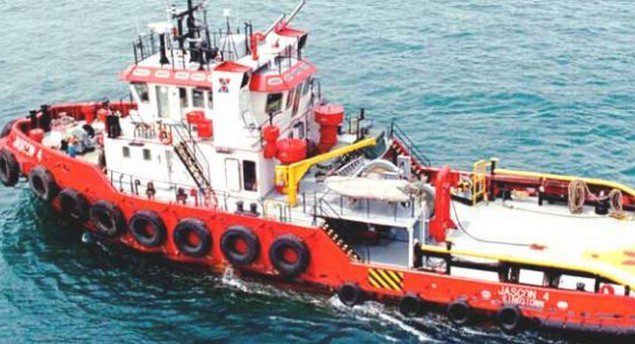 Jascon 4 Tugboat file picture
​
The Jascon 4 was a tug boat that suddenly capsized on May 26, 2013, and then sank off of the coast of Nigeria in 30 meters of water (about 100 ft) with 12 people on board.
All of the crew were presumed dead.
Two days later, a dive team was sent in on a recovery mission to recover the bodies of the dead.
Too their utter shock and amazement, as they went through the vessel, they came upon a sole survivor. The ship's cook, Harrison Okene, had been trapped inside an air bubble for the entire time. Apparently, he had survived drinking Coca-Colas he found there.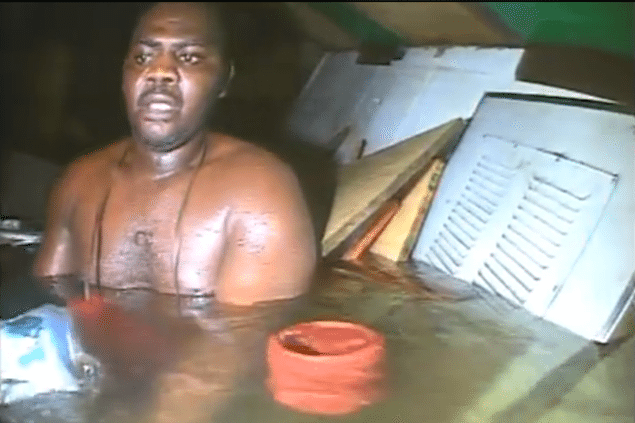 Jascon 4's cook found alive in sunken tugboat 100 ft beneath the waves
​
A video cam, from a head-mounted video of one of the divers, came to light earlier this month (Dec 2013). This is it, and it starts shortly before they discover the hand of the cook and realize he is alive.

[video=youtube;9dG5KSD-8J4]http://www.youtube.com/watch?v=9dG5KSD-8J4[/video]
What's this?...he's alive, he's alive!
​
This man had been under that water, at that pressure for two days.
"The fact this person survived is incredible,' commented former US Navy Salvage Officer Patrick Keenan shortly following the rescue. "After spending two days at 30 meters of depth, he had become saturated, meaning his body had absorbed all the pressurized gases and equalized with the surrounding water pressure. Bringing him to surface from that depth, and after having been saturated at 3 or 4 atmospheres, could easily have killed him."
Paul McDonald, one of the Dynamic Positioning Officers on board the Dive Support Vessel that was involved with the recovery and rescue mission, explained back in May how Harrison was brought to the surface:
"All on board could not believe how cool he was when being rescued. The divers put a diving helmet and harness onto him and he followed the diver to the bell were he was then taken to deck level and kept in the chamber and decompressed for 2 days. It was amazing to be part of this rescue and my sympathy is with the families who lost there love ones."
Here's is the cook's,
gCaptain said:

At 4:50 a.m. on May 26, Okene says he was in the toilet when he realised the tugboat was beginning to turn over. As water rushed in and the Jascon-4 flipped, he forced open the metal door.

"As I was coming out of the toilet it was pitch black so we were trying to link our way out to the water tidal (exit hatch). Three guys were in front of me and suddenly water rushed in full force. I saw the first one, the second one, the third one just washed away. I knew these guys were dead,' Okene said from his home town of Warri, a city in Nigeria's oil-producing Niger Delta.

Turning away from his only exit, Okene was swept along a narrow passageway by surging water into another toilet, this time adjoining a ship's officers cabin, as the overturned boat crashed onto the ocean floor. To his amazement he was still breathing. Wearing only his underpants, survived around a day in the four foot square toilet, holding onto the overturned washbasin to keep his head out of the water.

He built up the courage to open the door and swim into the officer's bedroom and began pulling off the wall panelling to use as a tiny raft to lift himself out of the freezing water. He sensed he was not alone in the darkness.

"I was very, very cold and it was black. I couldn't see anything. But I could perceive the dead bodies of my crew were nearby. I could smell them. The fish came in and began eating the bodies. I could hear the sound. It was horror! I was there in the water in total darkness just thinking it's the end. I kept thinking the water was going to fill up the room but it did not," Okene said. Parts of his skin peeled away after days soaking in the salt water.

"I was so hungry but mostly so, so thirsty. The salt water took the skin off my tongue," he said.

A team of divers sent by Chevron and the ship's owners, West African Ventures, began a search for crew member' boides, assumed by now to be dead. In the afternoon of May 28, Okene heard them.

"I heard a sound of a hammer hitting the vessel. Boom, boom, boom. I swam down and found a water dispenser. I pulled the water filter and I hammered the side of the vessel hoping someone would hear me. I saw a light from someone swimming along the passage past theroom I was in. I went into the water and tapped him. I was waving my hands and he was shocked," Okene said, his relief still visible.

The diving team fitted Okene with an oxygen mask, diver's suit and helmet and he reached the surface at 19:32, more than 60 hours after the ship sank, he says.

Okene says he spent another 60 hours in a decompression chamber where his body pressure was returned to normal. Had he just been exposed immediately to the outside air he would have died.

The cook describes his extraordinary survival story as a "miracle" but the memories of his time in the watery darkness still haunt him and he is not sure he will return to the sea.

"When I am at home sometimes it feels like the bed I am sleeping in is sinking. I think I'm still in the sea again. I jump up and I scream. I don't know what stopped the water from filling that room. I was calling on God. He did it. It was a miracle."
Last edited: