Colonel
Registered Member
CD was a great forum and I was sad to see it go last year.
Since CD's closure, I've seen a few new users here at SDF saying they've migrated over from CD. Today I was browsing the comment section of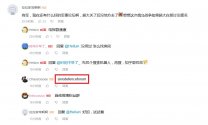 The thread starter was asking "Now that CD is closed is there any good military forums left? Had CD been still around they we've had great amount of discussion regarding the war in Ukraine".
People suggested telegram groups but note one of them suggested SDF.
Back when CD was still alive SDF was known there as well and I saw a thread on CD discussing SDF. I suspect if it wasn't for the language barrier many more of them would have jumped ship since the closure. So if we had a section like member's club, but with the official language being Chinese SDF would probably attract a lot of that crowd, with perhaps some of those really knowledgeable big shrimps.
The downside being if SDF attracts too big of a crowd and become CD 2.0 with all the leaks they use to have it may attract attention from Chinese authority with unknown consequences.