Lieutenant General
Staff member
Super Moderator
Registered Member
Now, where have I seen that planform before...
And I would almost be bold enough to say the depicted design in that paper may be derived from this particular studied planform given the angles of leading and trailing edges as well as geometry of forward cockpit/fuselage area.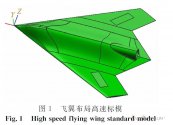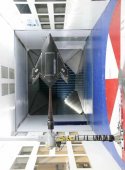 In any case, it's clearly a tailless high speed flying wing design.
But I also doubt it would be a confirmed or serious proposal for the first 6th generation fighter that we expect, as that aircraft will very likely be heavy, twin engine.
This one appears medium-heavy and of course is single engine.
Based on the title of the paper, it is more investigating the planform than anything.
I suspect the details of the internals of the aircraft are more for generic representational purposes.