This isn't good news for Cuba and North Korea; North Korean ship detained enroute from Cuba to North Korea carrying undeclared weapons:
Panama finds 'undeclared weapons' on North Korean ship
Military cargo hidden in sugar containers, say officials

Panama has detained a North Korean-flagged ship coming from Cuba as it approached the Panama Canal with undeclared weapons, President Ricardo Martinelli said.

The weapons, hidden in containers of brown sugar, were detected after Panamanian authorities stopped the ship, suspecting it was carrying drugs. The vessel was pulled over near the port of Manzanillo on the Atlantic side of the canal.

"We're going to keep unloading the ship and figure out exactly what was inside," Martinelli told Panamanian television late on Monday, without giving further details.

"You cannot go around shipping undeclared weapons of war through the Panama Canal."

Martinelli said the captain of the vessel tried to commit suicide after the ship was stopped. Panamanian authorities have detained some 35 crew members.

A spokeswoman for the canal said she did not have any more information and referred questions to the attorney general. The attorney general's office did not immediately return requests for comment.

Javier Caraballo, Panama's top anti-drugs prosecutor, told local television the ship was en route to North Korea.
There is a picture from Twitter from Panama's president showing some sort of weapons system in a container: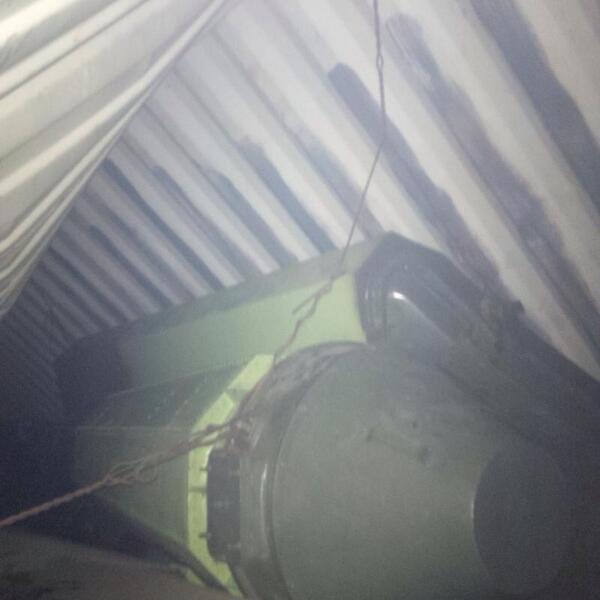 Looks like some sort of missile system, but can't tell what it is.