Jin Yong is so much beloved all over Sino world From the ordinary people to the all mighty . It bring back childhood memory. His novel is read not only by Chinese but by other people too. His influence is far and wide. The former president of Indonesia "Gus Dur" himself 17th generation of Hui Chinese was quoted to say that he learn ethic, morality and the way to behave from reading prof Cha novel.
All Chinese president from Deng to Xi love to read his novel A good combination of historic background, Chinese value and tradition, fantasy world, Chivalry and honor as well as romance
His novel is addicted many student read his novel in the class And each installment is eagerly anticipated.
The shared sorrow of Louis Cha 'Jin Yong' and Deng Xiaoping
The historical meeting of Hong Kong's greatest pen and China's most powerful man
Martial arts writer and paramount leader both knew suffering during the turmoil after the Communist Party takeover of China.
PUBLISHED : Wednesday, 31 October, 2018, 7:59pm
UPDATED : Thursday, 01 November, 2018, 4:54am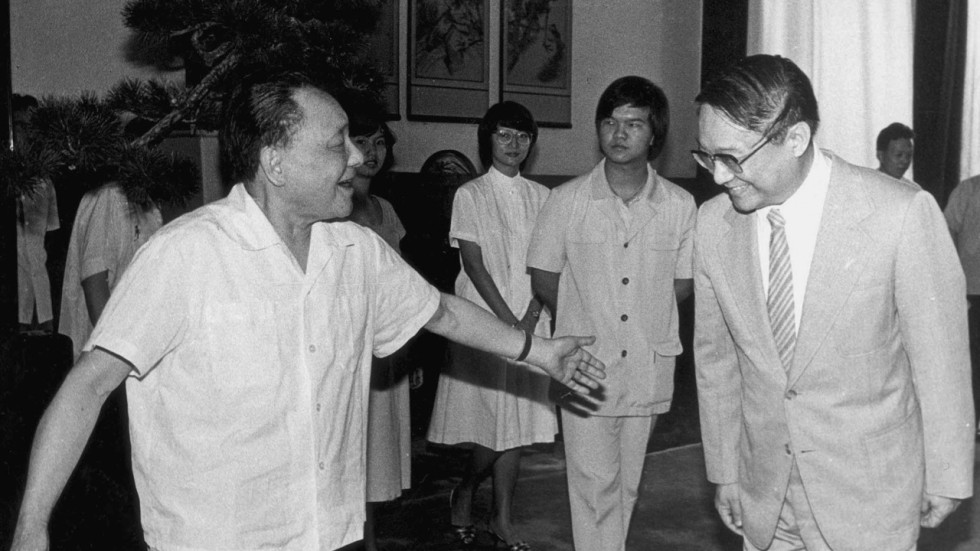 A specially arranged car brought him and his family to the Great Hall of the People, where Deng greeted him at the door, wearing just a simple short-sleeved shirt.
This was the first time Deng had met someone from Hong Kong since becoming Vice-Chairman of the Communist Party Central Committee.
But Deng wanted the occasion to be casual. Seeing Cha in his formalwear, Deng said, "We are old friends, you can take off the suit, just make yourselves at home."

It was the day the most powerful man in China met the most powerful pen in Hong Kong.

But they did have something in common. Both they and their families had suffered terribly during the turmoil after the Communist Party takeover of China.
Deng was not only purged and stripped of all his positions twice. He also saw his son Deng Pufang paralysed from the waist down.
Although Cha was safe in Hong Kong, his father Cha Shuqing was prosecuted on false charges and later executed, at the age of 55, in April 1951 in their hometown of Haining, in China's eastern province of Zhejiang.
Deng expressed his regrets to Cha and suggested: "Let's stay united and leave the past behind us."
Cha responded: "Anyway he could not come back from Heaven, so, let it be."
Louis Cha had been writing numerous editorials critical of the Cultural Revolution and urged China to return to the path of growth.

He supported leaders like Deng who were known for their reformist stance. In fact, he even predicted that Deng would, and in his view should, come back to the centre of power in China in a 1976 editorial, one year before Deng's return.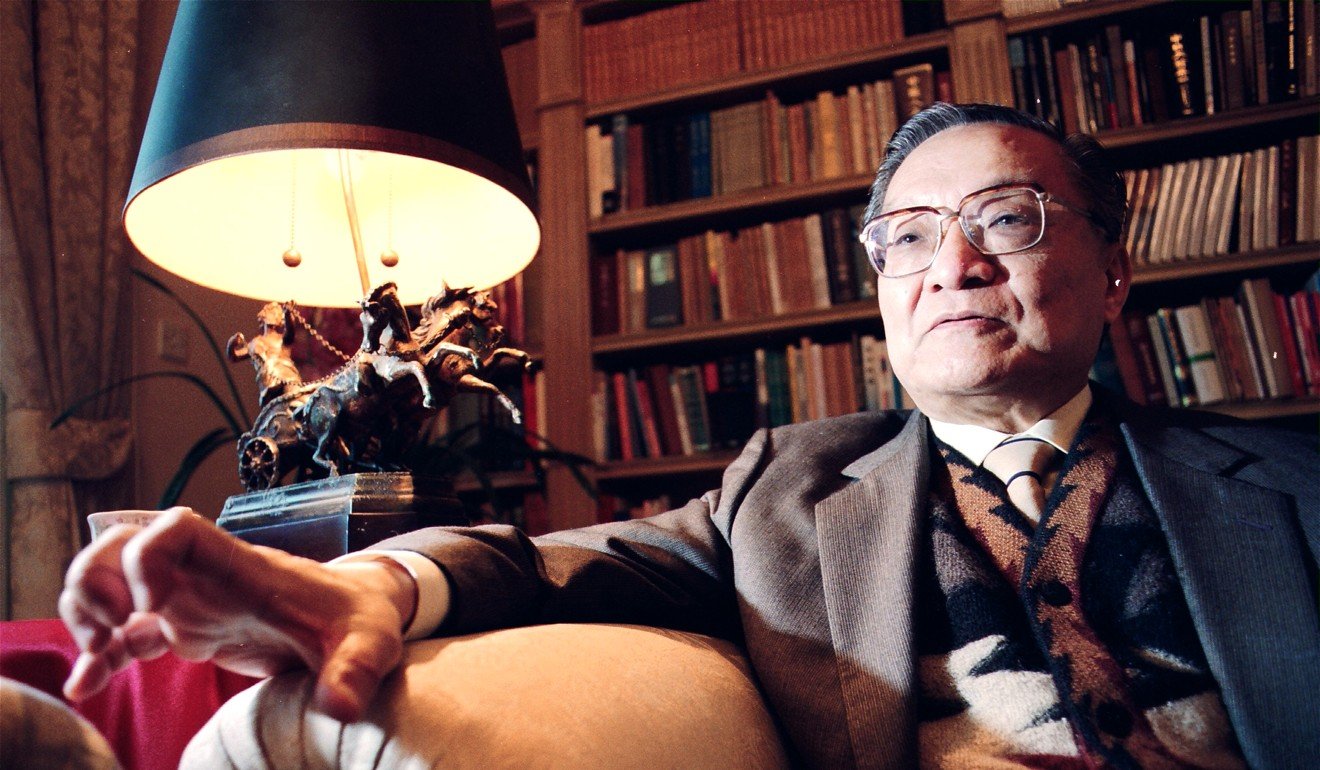 Since Deng's comeback, Cha had also been supportive of his switching the party's focus to building the economy and opening China to the world. That became the foundation of the mutual respect between the two men.
During their meeting, Deng talked about the main tasks he wanted to carry out: "opposing hegemonism and safeguarding world peace, reunifying China and building our economy".
Cha pointed out that growing the economy so that Chinese people could have a better life was the foundation of reunification. Deng agreed.
Besides talking about China's future path, Deng had another task for Cha.
He spoke at length on the issue of reunification with Taiwan in this meeting, wanting Louis to be the messenger between the mainland and the self-ruled island.
He believed Cha was the right man for the job, because he was deeply rooted in Chinese traditional culture, and well-respected by all overseas Chinese, including the Taiwanese.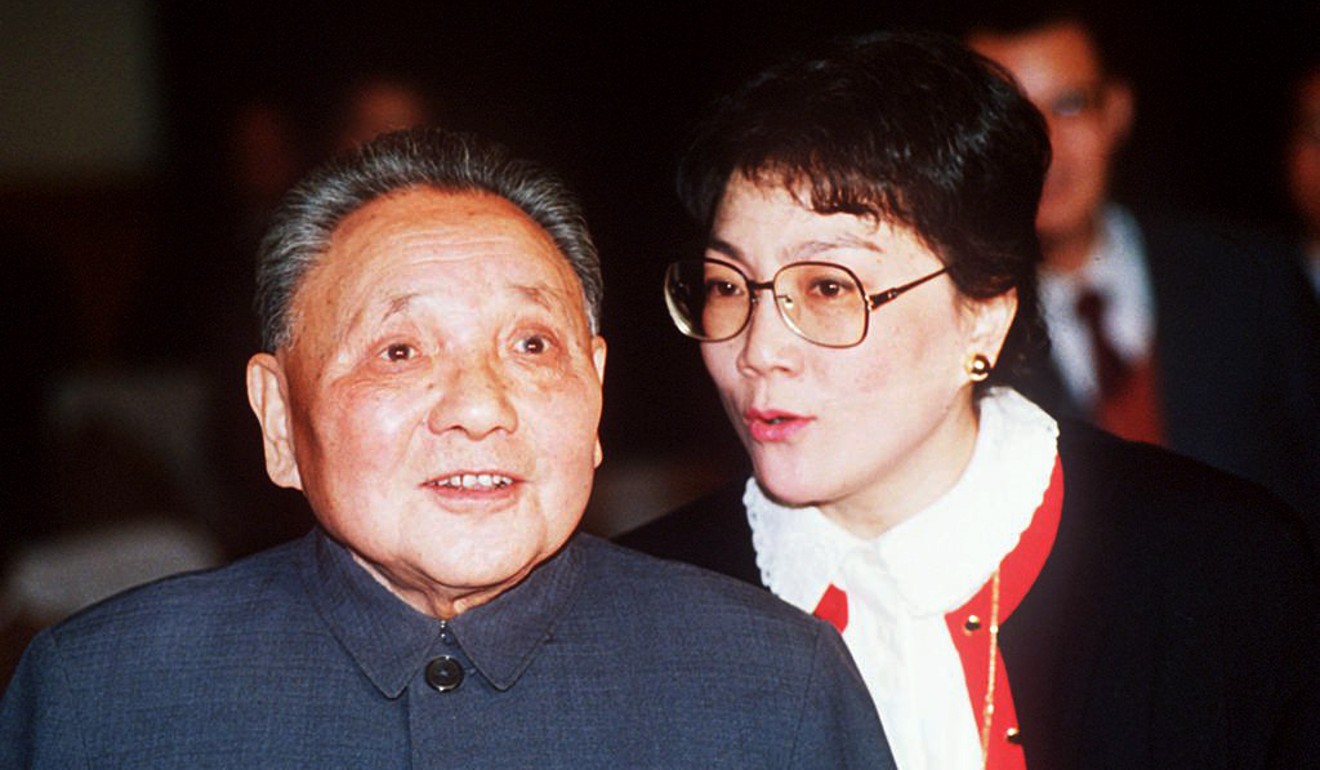 Cha had good connections in Taiwan too. He was invited there in the spring of 1973 and, although Chiang Kai-shek was seriously ill and unable to meet him, his son Chiang Ching-kuo had a long discussion with Cha on politics and cross-strait affairs.
Besides politics, Deng also talked about Cha's novels, written under his pen name of Jin Yong, and what he had learned from the swordsman stories.
He said lightheartedly that this was the third time he had made a comeback, just like "the characters in your books have to go through hell before they rise to the top. That is life."
Deng Rong, the younger daughter of Deng Xiaoping, said her father used to read Cha's martial arts novels – obtained from Hong Kong because they were banned in China – at noon and then half an hour before going to bed. Even on business trips, Deng would take a martial arts novel with him.

"My father loved to read martial arts novels before going to bed because they are light reading that helped him to relax," she said.
"Sometimes he fell asleep while reading them. In fact, he wouldn't remember the characters, plots, the ending etc. We sometimes put the martial arts novels he had just read the previous month besides his pillow. My father still read it with great interest, never realising it was the old book from last month."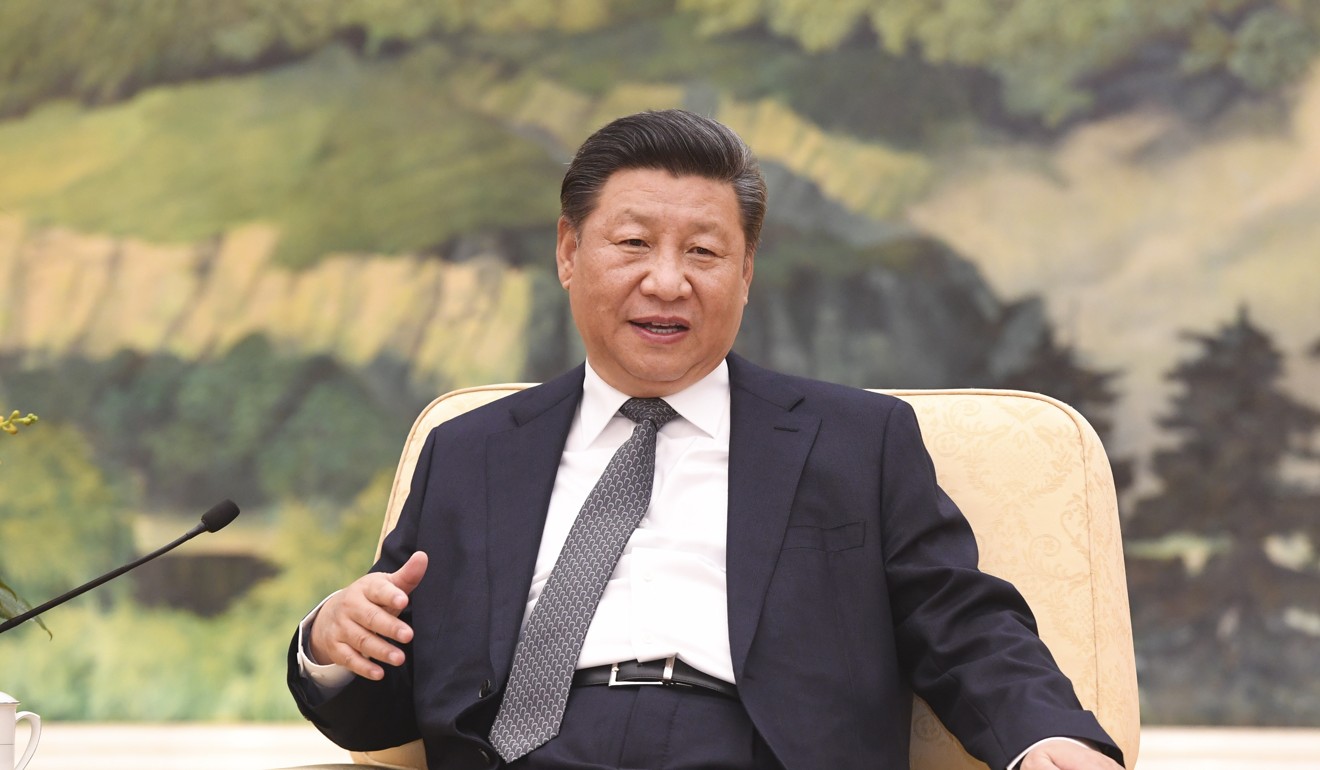 That night, to the surprise of many observers in China and Hong Kong, China Central Television's prime time news programme, Xinwen Lianbo, carried news of the historical meeting.
Not long afterwards, China lifted its ban on Louis Cha's novels. And four years later, Cha received the news that his father had been rehabilitated.
"Of course, I am deeply saddened, but I don't have a grudge, because I fully understood that this is a common tragedy that is extremely difficult to avoid in the great turmoil of a great era," Cha said on hearing the news.
Louis Cha's influence did not stop with Deng Xiaoping's generation. Later Chinese leaders, including successive presidents Jiang Zemin and Xi Jinping, were fans of his works.
In May 2015, Xi talked about
Peach Blossom Island
during his visit to Zhoushan in Cha's home province of Zhejiang where a tourist attraction had been inspired by the home of the book's famous swordsman Huang Yaoshi. Xi regretted that "Mr Jin Yong had not been to the island."
Cha was invited to be dean of Zhejiang University's School of Humanities in 1999 "to promote the Chinese humanistic spirit". In 2007, he was still appointed as the honorary dean of the School. Xi was in charge of Zhejiang from 2002 to 2007.
In 1984, Cha published
The Future of Hong Kong
, a compilation of editorials he had written for
Ming Pao,
the newspaper he founded in Hong Kong. He sent a copy of the book to Hu Yaobang, then general secretary of the Communist Party, and two weeks later, on another visit to China, Cha was received warmly by Hu.
Cha also met Jiang Zemin on 19 March 1993, who acknowledged that his novels had many readers on the mainland, and "many leaders also love to watch" the film adaptations.
"I know that your novel contains rich historical, geographical background, Chinese cultural traditions and so on," Jiang told him, who also remarked that they shared the accent of their neighbouring home provinces of Jiangsu and Zhejiang.
Last edited: