That is right without saying, It is in China own best interest to have peaceful environment. Since she still has a along way before reaching the living standard of the west
But China doesn't have overarching ideology of conquest like Japan't Co prosperity sphere or Hitler Lebenraum.
But she still need strong defense to ward off any encroachment of her territory
Anyway here is Henri K take on recent DF16 video release. Hyperwarp what is your comment?
We have known for some time that there are at least 4 different versions of the
DF-16
Chinese medium-range ballistic missile, all of which conducted their test flights between May 2004 and June 2015 at the Jiuquan Space Launch Center (JSLC) .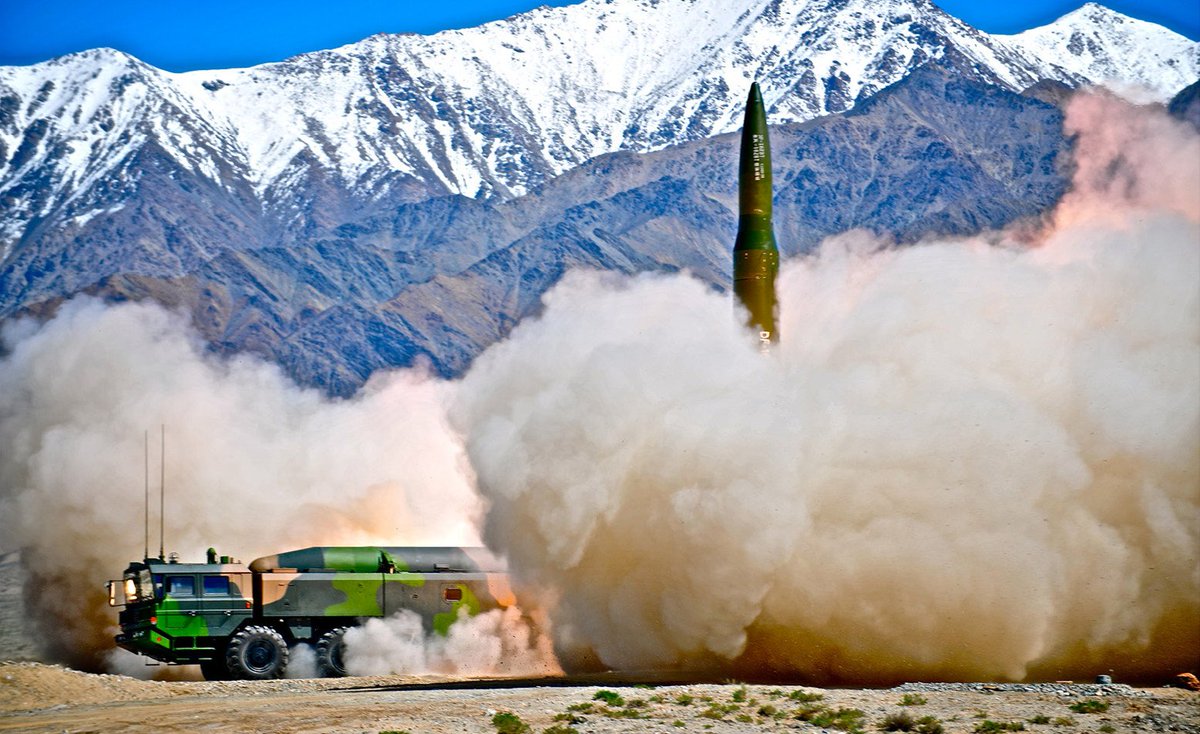 But what we do not know so far is what the last two variants look like, one of which would be dedicated to anti-ship missions, knowing that the basic DF-16 and the next version
DF- 16A
, equipped with a biconical head and 4 fins to perform aerodynamic maneuvers during atmospheric re-entry, have already appeared one after the other (see our dossier "
And it is perhaps thanks to a new photo published last Thursday by the official newspaper of the Chinese army that we could pierce some of the mystery.
Extract from a photo published on Thursday 18 May by the Chinese army newspaper (Photo: PLA)
In this photo , which was broadcast the same day as
We could distinguish at least 3 different variants of DF-16 in this picture (Source: PLA)
Indeed, one can easily distinguish at least 3 different types of missile:
①
- basic version DF-16, without biconical head or ailerons;
②
- the DF-16A, the version with the extended biconical head and the fins in front of the transition with the first stage of the missile, which significantly increase the aerodynamic fineness and therefore the post-re-entry range.
③
- A new variant with a military head with a length between the first two, and especially much more "sharp" like what can be seen on the
DF-21D
, one of the anti-Chinese ballistic missiles , Which mainly targets large vessels such as aircraft carriers.
It seems to be the model of the Chinese ASHBM DF-21D.
It remains to be seen now if the 4th and last version of DF-16 is also on this same photo. What if you help us a little?
How many different versions of DF-16 do you see on the picture?